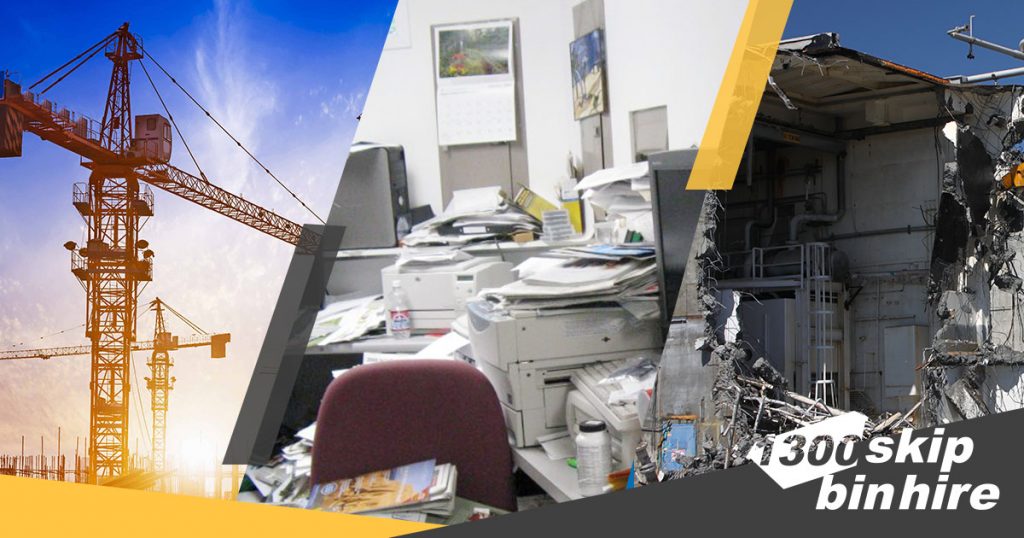 Commercial Waste Bins Hire
Working on a construction project in Perth and need a way to manage the rubbish on your work site? Then, a commercial skip bin hire is the way to go. Hire commercial waste bins and place them within your construction area are safe, effective, and help ease the rubbish removal process.
We understand that every business has its own requirements in terms of waste management or rubbish removal so, at 1300 Skip Bin Hire, we strive to meet your demands by providing the best value commercial skip bins services.
We take your time very seriously, so once you have completed the "book a bin" or bin hire process with us, your commercial waste bins will be ready at your construction site or business location in less than 24 hours. Rest assured, our team will do the commercial waste collection at a convenient time. And we will dispose of the waste safely and responsibly to the local tip.
Where Can Commercial Bins Be Used?
There are many places and types of projects that need commercial waste collection services for their waste management. From a large project such as an apartment complex building to a small office de-fits, here are some of the main places where the bins are commonly used:
A building or Construction project – These are some of the most common projects that need the assistance of industrial skip bins in order to manage all of their rubbish. Due to a large amount of rubbish, a commercial waste collection service is perfect for the job.
Demolition Projects – Demolishing a building will leave quite a mess in the worksite, and invariably a large pile of rubble. Therefore, an industrial skip bin hire is ideal to handle the waste management of the heavy demolition materials.
Office De-fits – Compared to the other two, these projects tend to be much smaller but make no mistake office de-fits often leave a big pile of waste, especially if you are a large company. Therefore, hiring industrial skip bins is advised as they can handle all of the unused office furniture or items such as big office tables or chairs, large cabinets and much more.
The variety of industrial skip bin sizes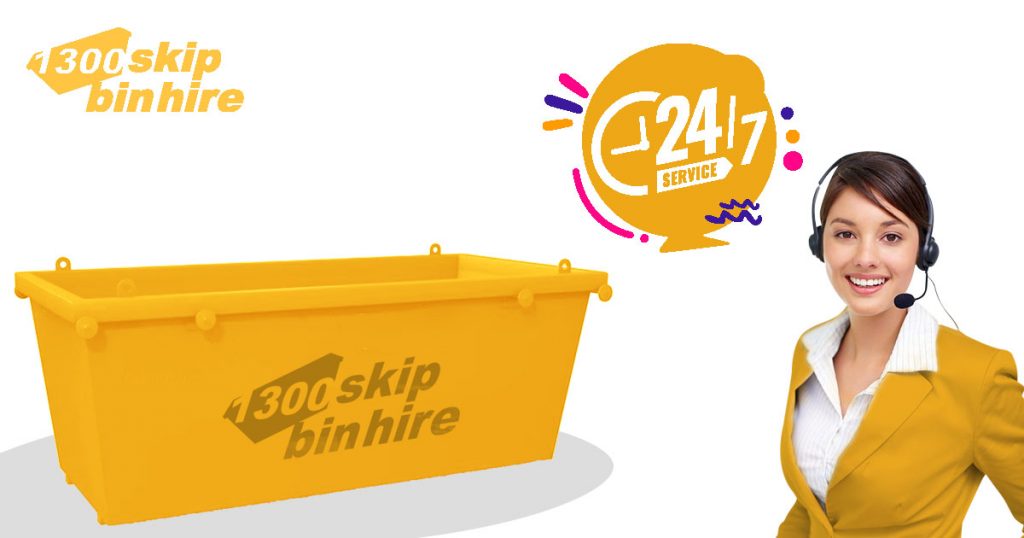 In general, there are many varieties of bin sizes that are available in the Australian market, usually ranging from 2m3 (mini skip bin hire) to 10m3 (hook bins Perth). For commercial or industrial use, three sizes are most commonly used, they are:
6m3 skip bin size. The smallest size of skip bins, that is typically used in commercial areas. This one is usually equipped with drop-down doors and is perfect for handling the waste of a renovation building project.
8m3 skip bin size. The difference between a residential and an industrial skip bin is that each commercial skip bin has drop-down doors. This one can handle larger projects like building demolition.
9m3 – 10m3 skip bin size. Also known as a hook lift bin Perth. With its wide volume the hook bins Perth can handle almost any waste for any kind of project. From a small office de-fits to demolition and construction projects. Opt for a hook lift bin in Perth if you are having a heavy construction project.
Besides the above skip bin sizes; hook lift bin Perth included; there are skip bins that have a smaller size from 2m3 – 4m3. These skip bins typically fall into the residential skip bin hire category.
Why choose our commercial waste collection services?
At 1300 Skip Bin Hire, we are always ready 24/7 for whenever people in Perth need an industrial skip bin hire. We value your time and our service aims to maximise your convenience. Our commercial waste bins hire is second to none in terms of quality, also we keep ourselves accountable and ensure that the only waste that enters landfill facilities are the types that can't be recycled.
Our professional team and range of skip bins Perth are always happy to help and able to answer any of your questions regarding industrial skip bins, give us a call at: