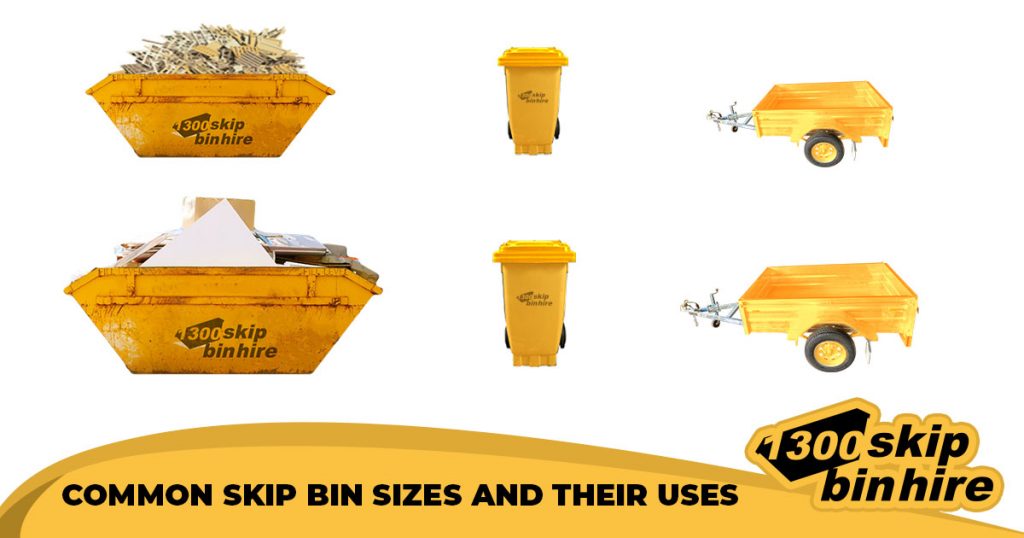 When it comes to residential skip bin hire it can be quite difficult to choose the right type and size skip bin. There are many different sizes to choose from, beginning with mini skip hire to large hook bins Perth. Please note that, if the skip bin sizes are too small for your needs, eventually you will have to hire another one, while if it's too large, you are essentially paying more for empty spaces. So what do you do? Below are some top tips to help you choose the right skip bin hire in Perth.
Mini skip hire sizes
1300 Skip Bin Hire mini skip hire starting from 2m3 which is equivalent to This translates as 2x bin trailers or 8x standard wheelie bins. Mini skip hire is perfect for small spring cleans, smaller room renovation and garden tidying. In this type of skip bin, you can throw old crockery, small broken down furniture and general domestic household waste items.
Standard skip bin sizes
The standard-sized skip bins are commonly used in residential and commercial areas which are starting from 6m3, equivalent to 6x trailers or 24 wheelie bins. Just like the mini skip hire, you can use it for all the works mentioned above, due to its larger size also ideal for larger rooms, garage clear outs, landscaping works or if you are moving house and have a lot of items you want to throw out, this is the perfect size of a skip bin.
Large skip bin sizes
The largest bin size at 1300 Skip Bin Hire is starting from 10m3 to 12m3. Commonly known as hook lift bin Perth that often seen in the industrial or commercial worksite, equivalent to 10-12x trailers or 40-48x wheelie bins. This is the size to go for if you are looking to do a complete home renovation, re-landscape your entire garden, install a pool or undertake a large building job.
Which one to choose for my rubbish removal need?
Even with all of the above information, it can be difficult to choose the right waste bins for your needs. That is why it is important to choose a reputable waste management Perth company that can truly help you in any way.
We at 1300 Skip Bin Hire are the leader in the WA-local skip bin hire provider for over a decade providing the best of services for the residents and businesses in Perth Metropolitan and the suburbs area. Whether it's a residential bin or commercial skip bins, our fleet and team are ready to deliver and pick up on time.
1300 Skip Bin Hire area of services
If you are deciding to opt-in our waste management services, please note that we are operating in the Perth Metropolitan and its suburbs area. This means from the northern border area (Yanchep, Mindarie and Joondalup) to the southern border area (Mandurah, Port Kennedy and Rockingham) are covered by our services. For more info about our rubbish removal services, you can always reach us directly at (08) 6377 9660 or get a free quote now.