Construction materials account for a significant amount of waste, and unfortunately, much of it ends up in landfills. Construction and demolition (C&D) generated 44 per cent of the nation's waste in 2018-19, according to the National Waste Report 2020. That's an increase of 61 per cent from 2006-07.
While construction waste removal can prove to be quite a challenge, there are ways to effectively manage your waste. You can dispose of construction waste using environmentally friendly disposal solutions if you plan ahead for the best waste disposal practices.
We are going to discuss some of the most effective ways to dispose of construction materials in this article including skip bins in Mandurah and instant Perth bin hire.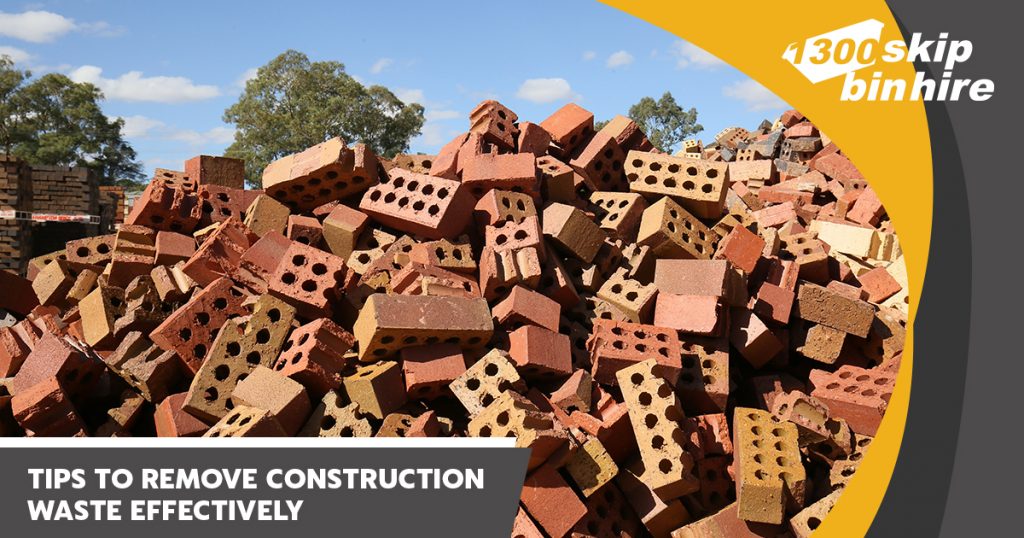 Consider Donating Or Selling Useful Items
You may have a lot of items you can reuse during the construction process, such as countertops, cabinets, and so on. These items can be donated to charities so they can be resold at reduced prices to people who cannot afford new products.
If you have any expensive materials, such as granite countertops, you might prefer to sell them instead. Some homeowners will simply use these materials elsewhere in the house. A recycled kitchen countertop could be used to resurface the bathroom counters, for example.
Maximise Project Efficiencies by Minimising Waste
Reduce waste at the source by planning projects carefully. You will spend less money and end up with fewer waste materials if you accurately estimate how much timber, glass, metal, and other components your project will require.
Your company should also select vendors that provide recycled and recyclable materials, and otherwise support your efforts to manage waste responsibly as a way to make your materials use and waste management practices more sustainable.
You Can Take The Waste To Landfill And Recycling Centres Yourself
If you have a large workforce, industrial bins and structures in place to sort your waste, you can transport all recyclable materials to relevant depots and the rest to landfills.
Unfortunately, the cost, time and manpower to sustain this are extremely high. This is why instant bins in Perth is the most economical way of disposing of your waste in a safe and sustainable way. Commercial bin hire is simple with 1300 Skip Bin Hire in Perth.
Book Instant Skip Bin Hire in Mandurah and Across Perth
The team at 1300 Skip Bin Hire is committed to the local construction industry and provides commercial bin hire services that are affordable and environmentally friendly.
We service a wide range of construction operations across Mandurah and Perth and will collect your skip bins as soon as they are full, replacing them with an empty skip bin.
You can rely on us to ensure the majority of your waste is going to be recycled which will position your construction company as green and environmentally conscious – essential in the modern world.