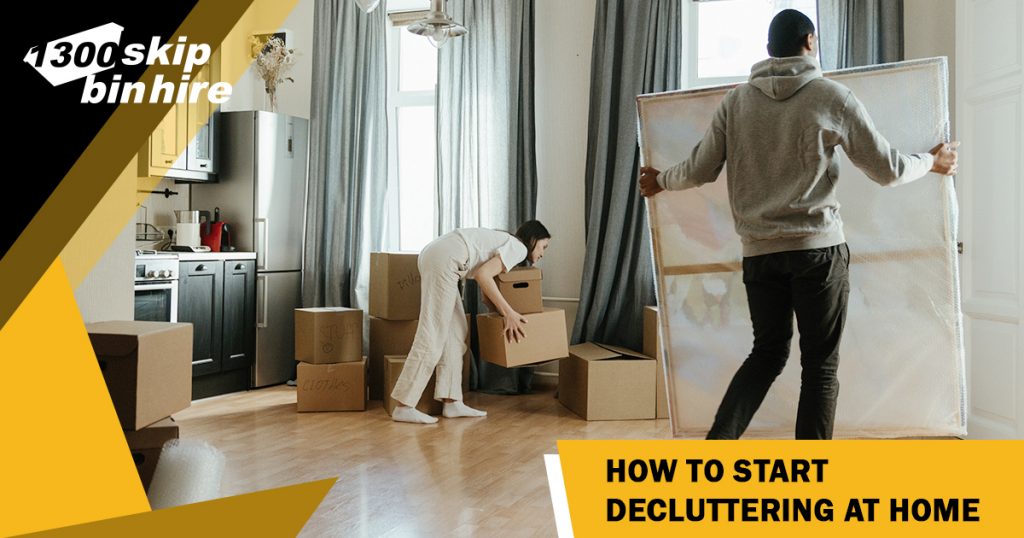 All of us have some junk around our houses – and most have more than a little. It may seem harmless to accumulate household clutter. However, people who surround themselves with more than they can handle often feel stressed and out of control, which is why skip bins in Joondalup are a great idea to reduce your clutter.
Taking care of your mess and decluttering your home actually helps you take better care of yourself. This post is designed for people who are ready to simplify their homes and lives but are not sure where to begin. Here's a step-by-step guide to help you declutter including the best way to organise skip hire in Joondalup so you can follow through to reach your clutter-free goals.
Develop a Decluttering Plan
Putting together a strategy to declutter is the most effective way to get started. It is better to plan ahead of time, so you won't run into roadblocks along the way.
Having a plan also makes it easier to dive in and start decluttering when the time comes. So you won't have to waste time figuring out what you need to do every time you need to declutter.
Decide where you'll declutter, when you'll declutter, and what you'll do with the things you're getting rid of in your decluttering plan.
Your Highest-use Spaces Should Be Your First Priority
It's best to start decluttering your home by decluttering the areas that are used the most or have the most traffic. For instance, the kitchen, entryway, and laundry room.
If you start here, you'll be able to immediately see the benefits of clearing these spaces of clutter. Then you will be able to use and maintain them more easily.
Sort the Items Into Categories
Setting up a system for sorting the items you find in your home will be helpful as you go through the rooms. If you prefer, you can devise your own method or use the popular Three-Box Method. Making a decision item-by-item with the Three-Box Method will prevent you from making a bigger mess than what you started with.
Sort three boxes or storage bins into three sections: Keep, Get Rid Of, and Put In Storage.
Hire Skip Bins in Joondalup to Get Rid of Excess Clutter
While there will be some items that can be gifted, donated or sold, a lot of the clutter you have is broken, old and will never be used again. Trying to take all of this waste to the tip can be challenging, especially if there are larger items like white goods and furniture. Skip bin hire in Fremantle will allow you to quickly and easily get rid of this waste with minimal effort.
If you are looking for skip hire in Joondalup, 1300 Skip Bin Hire provides skip bin sizes to suit jobs of all sizes at competitive prices. To learn more about skip bins in Joondalup, give our expert team a call at (08) 63779660.