Looking for cheap skip bin rental to manage all of your household or construction waste in the Perth metro area? We are the service that you've been looking for. We offer cheap skip bins Perth which is both efficient and affordable. Hiring a skip bin has never been easier due to our instant Perth bin hire or skip bins booking system which will streamline the hiring process with just 4 simple steps. Don't wait, rent a skip bin now and manage your waste with ease.
Easy Steps to Hiring a Skip Bin
At 1300 Skip Bin Hire, our instant bin hire not only offer affordable prices but also a convenient experience right from the start of the hire a skip bin process. We provide an easy-to-use online booking system for a customer can hire the most appropriate skip bin hire Perth based on their requirements.
Please follow these simple 4 steps on how to hire a skip bin in Perth from us:

Select your bin size: We provide a range of skip bin sizes from 2m3 – 10m3.
Choose the delivery date: Our operational time is from Monday – Friday, choose any that you see fit.
Choose the collection date: We offer our skip bins for a standard minimum duration of 7 days.
Type your postcode: All of the postcodes within the Perth metro area are registered in our booking system and available to choose from.
Next, click the Get a Quote button where you'll then be directed to the quotation and payment details page. We accept payment from Visa, Mastercard and Paypal.
Type of skip bins that we provide
As we have been providing the most reliable rubbish removal Perth services and high-quality skip bins Perth for over a decade, our range of skip bins has been used in a wide variety of projects from daily household use to heavy construction projects. Here's the list of the type of skip bins that we provide:
Residential skip bins: Commonly used in residential areas to manage all of the household waste. From moving to a new house or renovations to garden clean ups and getting rid of old furniture, using this type of skip can make waste management so much easier. Sizes range from 2m3 – 4m3.
Commercial skip bins: For a much larger project in the industrial sector this type of skip bin is needed. A skip placed within your construction area is safe, effective and helps ease the rubbish removal process. Sizes range from 6m3 – 10m3.
Find out the right skip bin type from 1300 Skip Bin Hire for your next project, feel free to call our team at:
What type of waste can be put in the skip bins?
As mentioned above, we provide 2 different types of skip bins for many projects. However, not all waste can be put into a skip bin because of the regulations put in place by the Australian Government statement on the Reducing Waste Program. Here are the types of waste that can and cannot be put into the skip bins.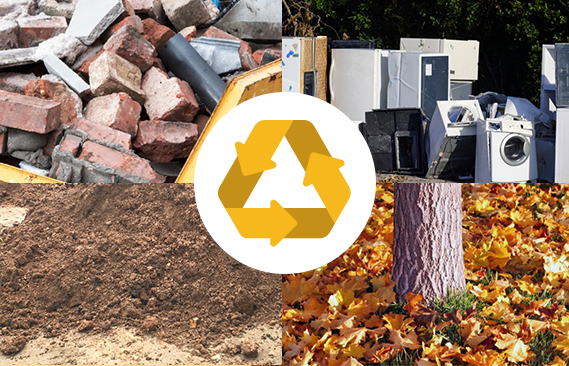 The waste type you can put in the skip bins:
General waste
Light building & renovation waste
Heavy building & renovation waste
Green waste
Concrete recycling
Clean fill
Rubble
Waste type that shouldn't be put in the skip bins:
Putrescible waste (including food waste, nappies, and pet waste)
Liquid waste (including paints, oils, chemicals, and thinners)
LPG gas cylinders
Asbestos
Hazardous waste
Tyres
Batteries
E-Waste (electronic waste)

Hire a Skip Bin Near Me
You already have the answer if you are looking for a reliable service to rent a skip bin in Perth right?! Managing any waste for any project has been the foremost service that we provide to the residents of the Perth metro area. What are you waiting for? Call our team at (08) 6377 9660 or use our online booking system and get the cheapest price for the skip bin rental service.