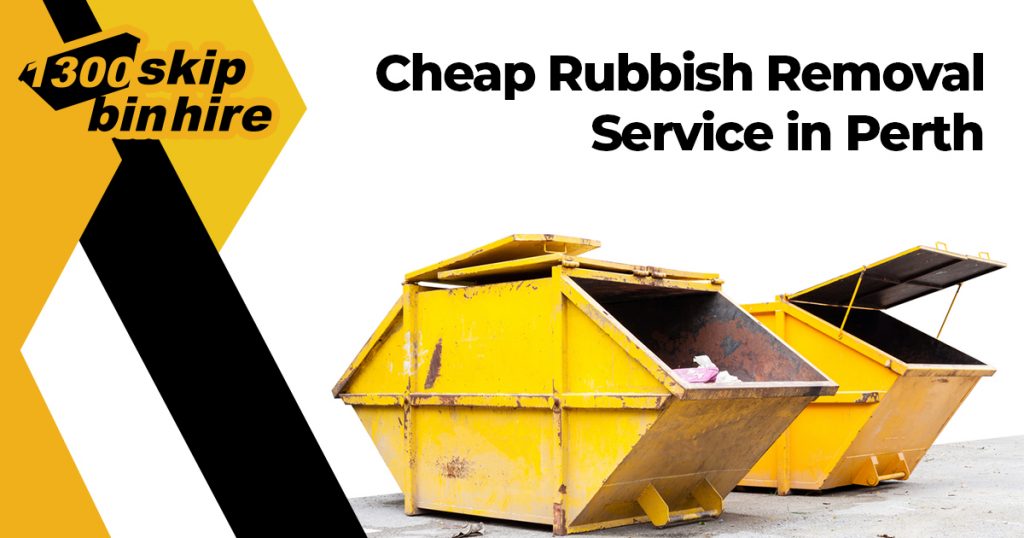 Managing rubbish or junk removal is a daily activity that can't be ignored by homeowners and business owners alike. So, how do we go about rubbish removal in Perth? Fortunately, at 1300 Skip Bin Hire, we understand this situation and maintain the best services for our rubbish removal while adhering to Perth's government safety protocols at this time.
If you are looking for a "rubbish removal near me" that has been providing premium services for the residents of Perth for over a decade, then our professional rubbish removal team the one that you are looking for. Enjoy the convenience of same-day rubbish removal assistance while still taking advantage of our commitment to providing cheap rubbish removal solutions for all Perth's residents. For the best waste management solutions, look no further and contact us now.
Skip Bins for Rubbish Removal Perth
Our service of rubbish removal in Perth is encouraging the use of a skip bin for your waste management. By using skip bins Perth to collect all of the accumulated waste, you will ensure that the rubbish removal job is easier for you. Then, we'll pick up the bins (and all the waste inside) and deliver them to the local recycling centre or landfill.
Here are some of the situations where you might need to hire a skip bin to manage the rubbish removal in Perth:
Family Gathering – It's a common activity for families to have a mid-size to a large-size gathering at home and usually waste can be taken care of by council bins. However, a residential skip bin hire may be needed to manage all of the accumulated waste or to make sure the house is properly prepared to host in the first place. With a skip bin in place, you won't need to worry about waste management because the same day rubbish removal service is always available.
Daily Household Rubbish – Obviously, we don't want our backyard full of accumulated rubbish from the kitchen or any other household waste. Therefore, our backyard bins should be able to manage it so that you'll leave your backyard free from clutter.
Work Site Clean Up – During an industrial project like building a property or a road, the waste accumulated will be quite large and you can't just ignore it or place it anywhere. Therefore, to handle such a situation, the best strategy is to hire a hook lift bin Perth as due to its large space, it can accommodate all of the industrial rubbish safe and easy.
Waste Recycling – Currently, the recycling movement is on the rise in the Perth metropolitan area. People are beginning to become aware of the environmental benefits of actions like recycling. Our rubbish removal Perth service always treats recycling as a high priority task when we do the sorting of all accumulated waste. All of the waste that can be recycled will be sent to the local recycling centre and only the bare minimum goes to the landfill.
Skip Bins for Garden Waste Removal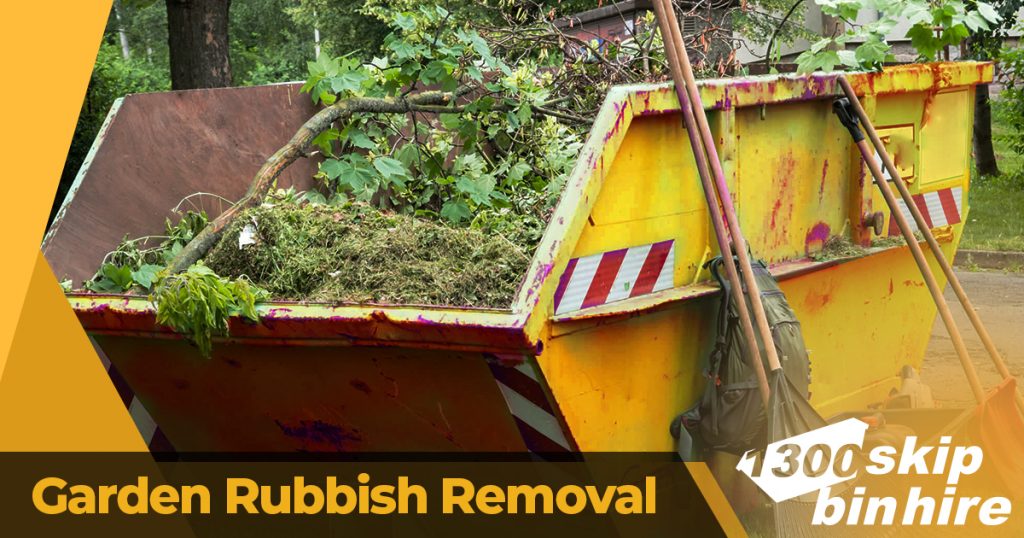 Garden rubbish removal is separate from household rubbish because even though it's technically still one of the areas of the house. It usually covers an entirely different area which is sometimes larger than the size of the house itself. Therefore, garden rubbish removal using our skip bins is a unique service to manage all of the accumulated green waste.
Here's a list of garden waste that can be put into a green waste skip bin:
Grass clippings
Fallen leaves and twigs
Weeds and diseased plants
Excess soil
Tree branches, logs, and stumps
By using our skip bin hire, garden rubbish removal tasks will be a lot easier for you.
Cheap Rubbish Removal in Perth
For over a decade, we have been known as the provider of a cheap rubbish removal who will go the extra mile to keep our customers satisfied. The prices of our skip bins for rubbish removal in Perth are varied but we make sure they are competitive and affordable.
For more detailed information, please check our skip bin hire prices page.
Rubbish Removal Near Me
Search on Google for a "rubbish removal near me" and you will find us, 1300 Skip Bin Hire, among the top result. This due to our good reputation for providing the best of services for Perth residents. Additionally, our instant bin hire booking system makes your hiring process more convenient. Need more information? Reach out to our friendly team now. Feel free to call our team or give us a message below.