If you're looking for reliable, professional and affordable skip bin hire in Perth, look no further than 1300 Skip Bin Hire. We have a wide selection of skip bins to choose from, so whether you're undertaking a small home renovation or a large commercial project, we have the perfect solution for your rubbish removal needs.
Our team of experienced professionals are dedicated to providing our customers with the best possible service, and we'll work with you to find the most suitable option for your individual requirements. Contact us today to find out more about our skip bin hire services in Perth.
Our Local Perth Experts Can Help You Choose The Right Skip Bin Size and Type
Skip bins are an essential part of any construction or home improvement project – but finding the right skip bin for your needs can be a challenge.
Finding the right size skip bin is essential for any project, whether you're clearing out your home or renovating your office. That's why 1300 Skip Bin Hire offers a wide selection of bins, ranging from 2m3 to 10m3.
We have a range of skip bins available for hire, including small, medium and large sizes. If you need a skip bin bigger than 10m3, don't worry, we will make it happen just for you.
We also offer a range of services to ensure that your rubbish is disposed of correctly.
No matter how much waste you need to dispose of, we have a bin that's perfect for the job. We also offer a variety of different types of bins, including:
general waste bins
green waste bins
mixed waste bins.
At 1300 Skip Bins Perth, we take the time to listen to your requirements and identify the right skip bin for your needs.
Whether you're looking for general rubbish removal, green waste disposal or construction waste management, we can help. Contact us today to find out more about our services.
Cheap Skip Bin Hire for All Perth Homes and Businesses
Finding a cheap skip bin hire in Perth can be difficult. There are many companies that overcharge for their services, and it can be hard to know who to trust. At 1300 Skip Bin Hire, we believe in offering fair and affordable prices to our clients.
We understand that hiring a skip bin is not a luxury, but a necessity for many people, and we want to make sure that our services are accessible to everyone. Whether you need a small bin for a few days or a large bin for a longer project, we will always offer the best price possible.
Book your Perth Skip Bin Hire Today to avoid disappointment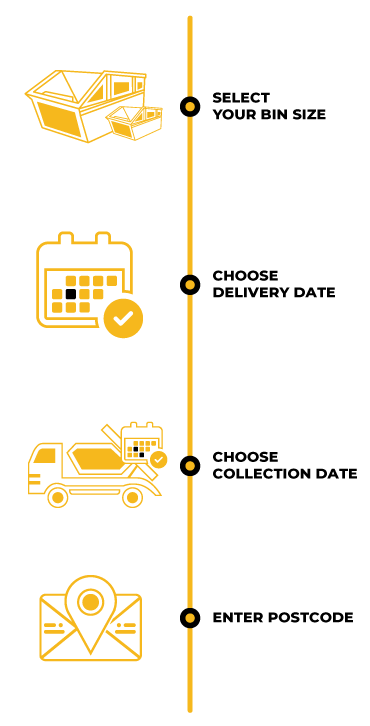 If you're planning a home renovation or building a new house in Perth, then you're going to need a skip bin. These bins are essential for getting rid of construction waste, and they can make the whole process a lot easier. However, skip bins are always in high demand, so it's important to book one as soon as possible. 
1300 Skip Bin Hire Perth is a leading provider of skip bins in the area, and we can help you find the right bin for your needs. We have a wide range of bins available, and we'll deliver it to your site at a time that suits you. So don't wait until the last minute – book your Perth skip bin today.
We recycle as much Perth waste from our skip bin hire as possible
1300 Skip Bin Hire in Perth is committed to providing a quality service that helps to keep our environment clean.
We offer a range of skip bins for hire that is perfect for a variety of waste types. Our team can help you to choose the right bin for your needs, and we also offer a recycling service for certain types of waste.
We do not accept food waste or hazardous materials, such as batteries and paint. Soil and construction materials will need their own bin. Break down large items to maximise space.
With 1300 Skip Bin Hire, you can be sure that your waste will be disposed of safely and responsibly. Contact us today to find out more.
Available to Deliver Skip Bins to All Suburbs in Perth and Surrounding Regions in Western Australia
When it comes to skip bin rental in Perth, we have you covered. No matter where you are in the city, we can deliver a skip bin to your door.
Whether you're clearing out your home or business, we have a range of skip bins to suit your needs. And with our instant booking system, it's easy to get started.
Simply select the type of bin you need, enter your address, and choose a delivery date. We'll take care of the rest. So if you're looking for the best skip bin rental service in Perth, look no further than us. We're here to help you make light work of your waste.
Perth WA Service Area
1300 Skip Bin Hire is available for all regions of Perth and surrounding regions including the following postcodes: 6000, 6001, 6004, 6006, 6800, 6830, 6837, 6838, 6839, 6840, 6841, 6842, 6843, 6844, 6845, 6846, 6847, 6848, 6892, 6906.