With the increasing population growth as well as demand for housing and commercial spaces, the rise of high-quality service of rubbish removal in Fremantle is needed. Here at 1300 Skip Bin Hire, we are able to provide skip bins in Fremantle for every sector, whether it's for residential, industrial or commercial use. Our range of skip bin hire in Fremantle is ready to manage all of the waste. Reach us now to book our skip bins in Freemantle.
Our Fleet of Skip Bins Fremantle
Our Fremantle bin hires come in many sizes. They are perfect for any kind of project and can be used anywhere in the Fremantle area. Ranging from the relatively small size of 2m3 (mini skip bin hire Fremantle) to the biggest size of 10m3 which is the same size as 12 trailer loads.
Every rubbish removal project in Fremantle has different requirements on how to manage their waste and the use of skip bins are always involved. If you need a Fremantle bin hire to manage all of your daily household waste, use our residential skip bin hire category which includes the frequently used mini skip bin hire Fremantle (2m3). Waste like green waste, renovation waste, old furniture and much more can be easily placed in a mini skip bin hire Fremantle.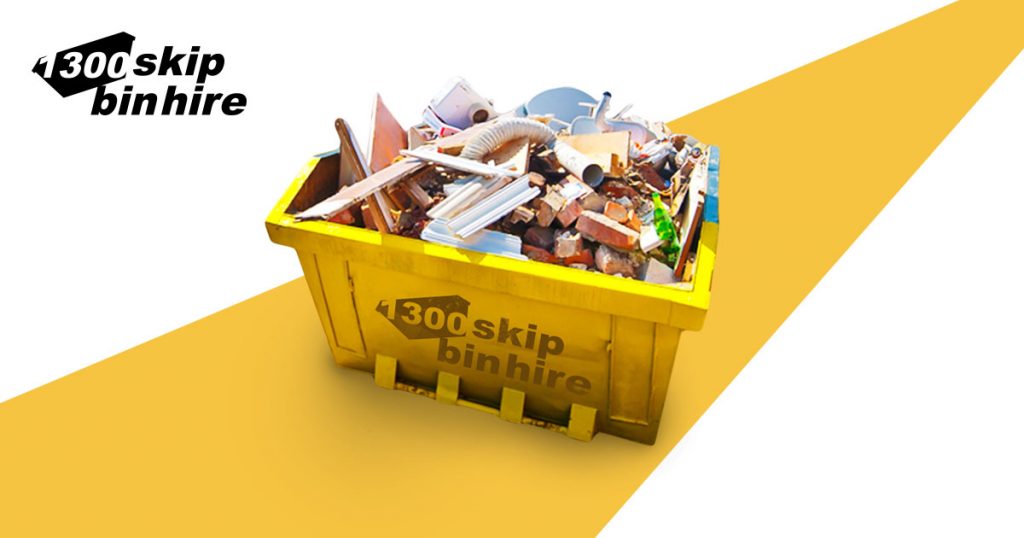 For industrial or commercial work, it is more common for larger sizes to be used. Hook lift skip bins are often seen in the work site which falls into the commercial skip bin hire category. Starting from 6m3 and ranging to 10m3, this type of skip bin can manage any waste from building or construction projects, demolition projects, office de-fits and much more.
Is there a weight limit that can be put in a skip bin hire Fremantle?
There's no weight limit on our Fremantle bin hire, as long as all of the accumulated wastes can fit inside the bin you won't be charged extra. Please note that try not to overfill the skip bins in Fremantle because the overfill skip sometimes can slow the bin collection process. It's best if you can do a simple self calculation for the wastes that you want to be disposed of before hiring the skip from a rubbish removal service in Fremantle.
What materials that I can put in the Fremantle bin hire?
Following the regulations from the Australian Government on the Reducing Waste program, not all types of waste can be put inside the skip bins in Fremantle. Even if you already hired a skip you can't just put anything inside it without taking notice of certain materials that are not allowed. With that in mind, here's a handy guide on the materials that can and can not be put in a skip:
Type of waste material that can be put in a skip bin hire Fremantle:
Bricks, rubble, and wood.
Old furniture.
Furnishings and non-electrical fittings.
Plastics because can be recycled easily.
Cardboard.
Solidified paints.
Soil.
Leaves, branches, and metal.
Type of waste material that can not be put in a Fremantle bin hire:
Batteries
Clinical or medical waste, syringes included
Electrical equipment & appliances
Fluorescent tubes
Gas canisters and gas bottles
Hazardous & toxic materials
Liquids
Oil, petrol, diesel
Depending on each rubbish removal Fremantle services policy, if these materials are found inside your hired skips most likely you will be charged extra for it. For more detailed info you can contact our team at (08) 6377 9660.
Why Choose Skip Bin Hire Fremantle from 1300 Skip Bin Hire?
Our team are professionals in the rubbish removal industry and we have been providing the resident of Fremantle for over a decade with excellent services. Not to mention that our range of skip bins Fremantle can manage any kind of waste for any type of project that you may be having at the moment or in the near future. Additionally, we offer highly competitive prices and on-time delivery for any skip bins in Fremantle hired.
Get in Touch with Our Team Now!
What are you waiting for? The waste that has been piling at your backyard or worksite is waiting to be sorted out. Manage it by hiring our skip bin hire Fremantle via our instant bin hire booking system or call our team now.
Fremantle WA 6160 Service Area