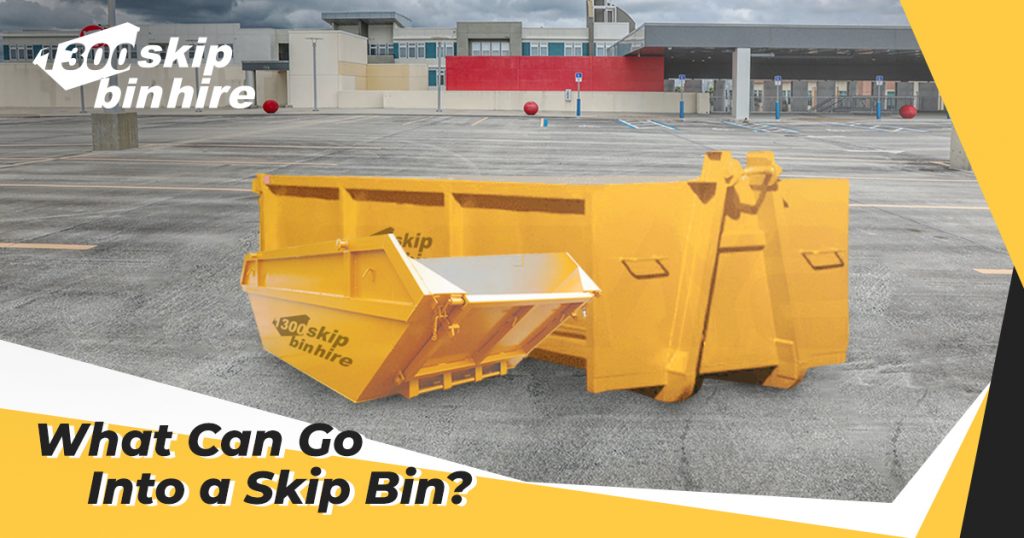 There are different skip bins for different purposes. They can be used to dispose of a wide range of materials.
Residential skip bins are intended for household waste. This type of waste includes glass and ceramics, old appliances, wood and metal, cabinets, mirrors and kitchen utensils.
Green waste or garden waste can also go into a residential skip bin. But if you hire specific purpose bin like collecting green waste, you can get them cheaper than a regular bin.
E-waste. This waste came from old, unused, and broken electronic devices. They can go into a skip bin.
Commercial skip bins are larger than residential bins. They are for businesses to dispose of commercial waste such as paper, cardboard and office furniture.
Industrial skip bins are the largest type of bin. This skip fits for heavy-duty waste (concrete, bricks and soil).
No matter what waste types you need to dispose of, 1300 Skip Bin Hire has a skip bin that's fit for the job.
What Kind of Waste Can't Go Into Rubbish Bins?
When it comes to disposing of glass, it's important to remember that any bottles or food containers need to be emptied first.
As a skip hire company, we in the 1300 Skip Bin Hire can't accept:
Liquid waste
Food waste
Chemicals
Hazardous materials
Asbestos
Oil
Paint
While skip bins can be a convenient way to dispose of large amounts of waste, they are not designed to safely contain hazardous materials. Hazardous materials can include anything from asbestos to chemicals and oil.
Asbestos was banned in Australia in 2003 because it considered to be dangerous to health.
If we don't dispose of these materials properly, they can leak into the environment and cause serious harm. It is always best to check with your local authorities on how to safely dispose of hazardous materials.
There are also types of refuse that can only go into a heavy-duty waste skip. Things like these can't go into a light-duty waste skip:
Don't Overfill Your Skip Bin
Booking a skip bin is a great way to make sure that you can dispose of all your waste. With a skip hire, you can handle waste disposal with ease and efficient.
However, it's important to make sure you don't overfill your bin. If you fill it up to the sides, it will be difficult for the skip bin staff to empty it.
Not only that, it could also lead to waste spilling out of the bin. Which could cause an environmental hazard.
Therefore, before you book a bin, talk the staff to identify the size and type of skip bin you need. That way, you can be sure that you'll be able to remove all of your waste without any problems.
You can learn more about what can go in your bin. If you're not sure about materials that aren't included in this article, ask the 1300 Skip Bin Hire team for a guide. We can give recommendations on disposing of restricted materials.
By following these guidelines, you can help ensure to properly dispose of your waste.